Zhou Yu, Secretary General of China Bearing Association, and his party came to the company to guide the work
On November 6, 2018, Zhou Yu, Secretary-General of China Bearing Industry Association, and Professor Ma, a bearing major of Henan University of Science and Technology, visited the company, accompanied by the company's main leaders.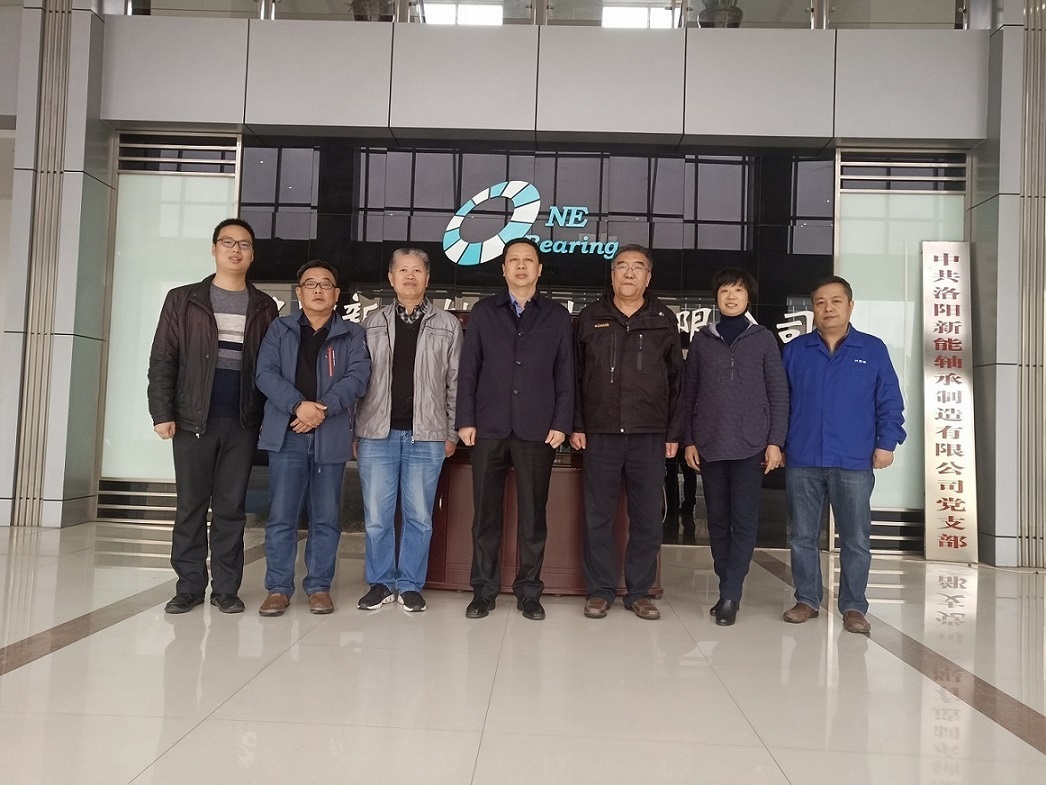 Through the on-site inspection, Zhou Yu and others learned that Luoyang Xinneng Bearing Manufacturing Co., Ltd. was established in 2006. It is a high-tech enterprise integrating R&D, design, manufacturing and sales of slewing bearings. The yaw and pitch bearings currently produced by Xinneng Company are matched with a number of domestic wind power manufacturing enterprises such as Goldwind Technology, and have made outstanding contributions to China's wind power industry.
At the production workshop site, Zhou Yu and others visited Xinneng's car processing production line, heat treatment production line, grinding production line, hole processing production line and assembly production line, and learned about the processing capacity and production site conditions of each production line in detail. When seeing that Xinneng's bearing production equipment is all numerically controlled, Zhou Yu and his party gave Xinneng a high degree of affirmation. At the same time, I would like to express my deep gratitude to the front-line workers. It is their hard work and dedication that makes China's bearing industry what it is today.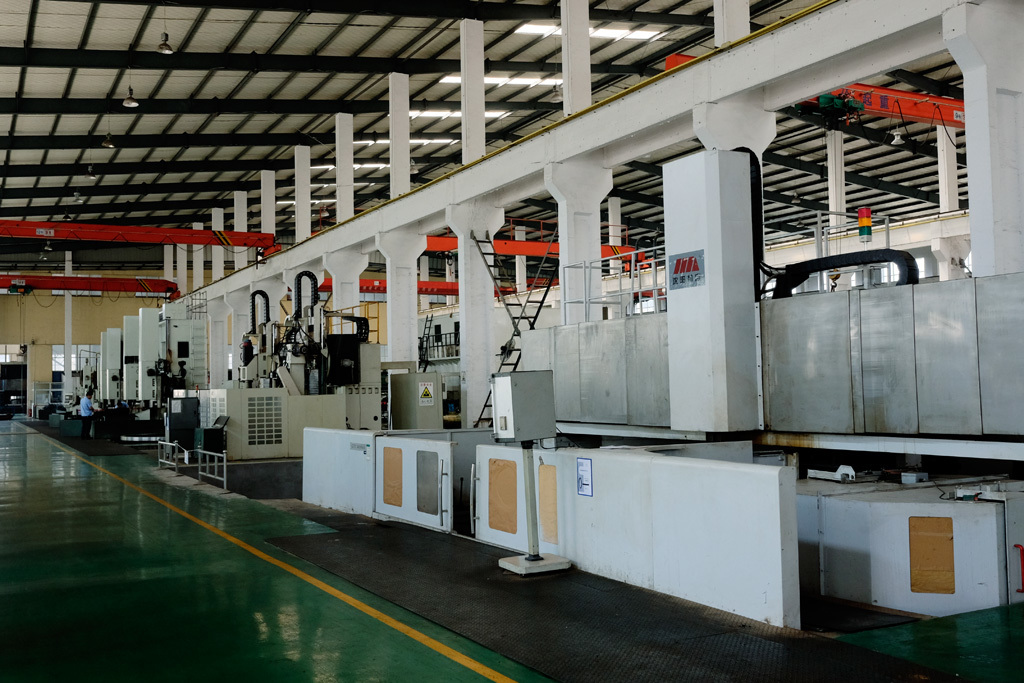 In the conference room on the second floor of the company, Zhou Yu and his party had a cordial conversation with the company leaders, recalling the past, discussing changes and development. Zhou Yu mentioned that Luoyang is one of the three major industrial bases for bearings in China. Relying on the unique advantages of Henan University of Science and Technology, Luoyang Axle Research Institute, Luoyang Xinneng Bearing and other universities and research institutes, we should develop bearings and intelligent bearings, and lead the long-term development of Luoyang bearing industry and even China's bearing industry. At the same time, the company leaders Mr. Chen and Mr. Zhou reported to everyone the production and operation of Xinneng Bearing in recent years and the company's vision and goals.
After listening to the introduction of the company by the relevant leaders of the company, Zhou Yu highly praised the company's vision and goals of Xinneng Bearing. It is hoped that Xinneng Bearing will make a big development plan in the next step, with the goal of creating a slewing bearing production base, strengthen enterprise management, improve product quality, close external contacts, strengthen cooperation and exchanges, and aim to create a good development environment. Innovate, move forward bravely, and polish the brand of Xinneng Bearing.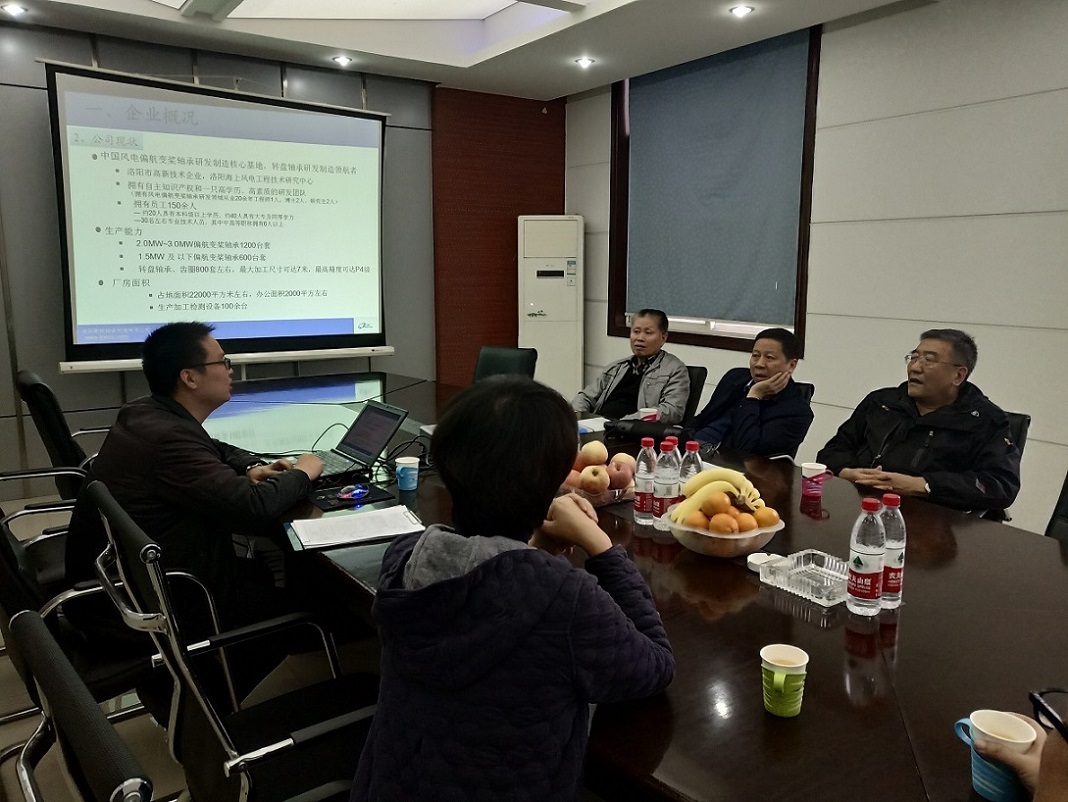 During the meeting, Director Guan of Xinneng Bearing R&D Center introduced the company's research and development in the fields of intelligent bearings, bearings, robot bearings, shield bearings and military products in detail. I hope to take advantage of the platform of China Bearing Association, play a role as a link, and give more care and support to the development of Xinneng Bearing. Make more contributions to China's bearing industry.